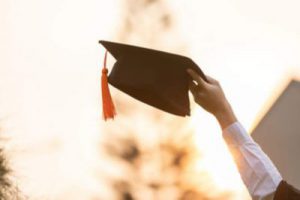 Chase Foundation Announces 2020 Scholarship Recipients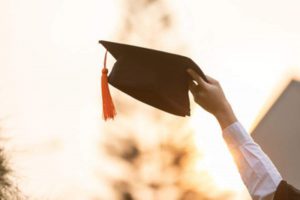 ARTESIA — The Chase Foundation is excited to announce this year's recipients of the annual Chase Scholarship for the graduating class of 2020.
Now in its 14th year of funding, the Chase Scholarship program has invested $17.5 million in scholarship funding for Artesia High School graduates.
This competitive scholarship provides students with the opportunity to attend a college, university or trade school of choice without the burden of financial strain. To date, 575 Chase Scholars have graduated from college, with many graduates returning to Artesia to begin their working careers.
Please join us in congratulating the following Chase Scholars for the class of 2020:
Steven Bejarano, Lincoln College of Technology
Hannah Vega, Angelo State University
Nathan Barrera, Arizona State University
Wesley Knowlton, Arizona State University
Coy Moorhead, Arizona State University
Martika Herrera, Colorado State University – Fort Collins
Kaycee Johnson, Eastern Michigan University
Rebekah Baggerly, Eastern New Mexico University
Brenda Guillermo, Eastern New Mexico University
Haley Rodriguez, Eastern New Mexico University
Margarita Ruiz, Eastern New Mexico University
Garrett Thomas, Eastern New Mexico University
Gabrielle Gomez, Eastern New Mexico University – Roswell
Baili Herring, New Mexico Junior College
Destiny Gonzales, Dona Ana Community College
John Baca, New Mexico State University
Jade Blackburn, New Mexico State University
Lexi Carlo, New Mexico State University
Haley Hope, New Mexico State University
Clay Houghtaling, New Mexico State University
Cole Kincaid, New Mexico State University
Amanda Plotner, New Mexico State University
Haley Wright, New Mexico State University
Miranda Zubia, New Mexico State University
Alyssa Madrid, New Mexico State University – Carlsbad
Kirstan Gwynne, Northern Arizona University
Bailey Molina, South Plains College
Nayeli Renteria, South Plains College
Alexia Taylor, South Plains College
Mathew Davis, Texas Tech University
Callie Kniepkamp, Texas Tech University
Kirsten Martinez, Texas Tech University
Ty Mitchell, Texas Tech University
Emma Montgomery, Texas Tech University
Jaci Parrish, Texas Tech University
Bailey Pruitt, Texas Tech University
Sadie Ramirez, Texas Tech University
Nikole Reyes, Texas Tech University
Mariah Salas, Texas Tech University
Kailey Williams, Texas Tech University
Autumn Wortley, Texas Tech University
Sydney Zuniga, Texas Tech University
Chaise Wolf, University of Texas – San Antonio
Alexis Duran Velo, University of New Mexico
Rhianon Hernandez, University of New Mexico
Cheyanne Parson, University of New Mexico
Elliot Harrison, West Texas A&M University