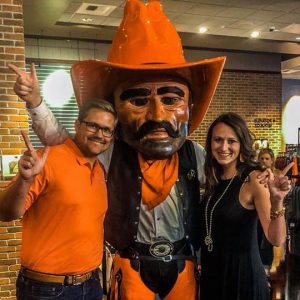 Letter From Chase Graduate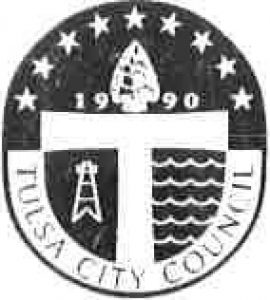 TULSA CITY COUNCIL
Dear Chase Foundation,
I am reaching out with an abundance of gratitude. I was a Chase scholar in 2010. I was also a Mack Chase Athletic Scholarship recipient. I wanted to reach out ten years later to let you know what your investment in me has produced.I attended and graduated from Oklahoma State University in December of 2017 with a degree in University Studies and an emphasis in Athletic Training. This was not my original degree and the time frame was longer than expected but through perseverance and a constant reminder of the amazing blessing that you provided me I graduated. While at Oklahoma State I was very involved in different organizations. I was the athletic council representative for the student government association. I also held the position of vice president for my fraternity. This commitment to my university's community came from the example that the foundation set forth with your motto "good people doing great things". This example followed me as I graduated and went into my professional life. I started my professional life working for a public school system as a teaching assistant and as a swimming supervisor for a private swim school.
After working there, I started my career within the City of Tulsa. I started as the Aquatics Coordinator for the Tulsa Parks department. I oversaw all of the swimming pools and the swimming program for the department. While in the position I was in charge of developing a swimming program for the low-income communities of Tulsa. ·I was able to help around 300 low-income swimmers per summer take free lessons to develop lifesaving skills. This program was important to me because of the example that you set forth to help every person in our community no matter who they are or where they live. This position with the parks department helped me to realize my true passion of developing and growing my community.
After working with the parks department for two and a half years I shifted my career to working with the Tulsa City Council. I am now a Tulsa City Council Aide working with the different districts to provide programs and develop policy to help my community. My work consists of constituent relations and helping my residents with any needs that they might have. This might include anything from assistance with trash removal to developing policy to assist people with evection mediation. In this position I get to work with every level of government from local municipalities to state representatives and state senate. This position has helped me to put your investment to good use helping to improve the lives of the community around me.
Finally, I wanted to let you know that I was selected this as a NextGen Under 30 award winner for Policy and Public Service. This award is given to the top future leaders of Oklahoma under the age of 30. Each year for the award over 500 people applies in each area. This year in Policy and public service I was one of 30 people selected in the entire state. This is a very high honor and would not have been possible without the example that Mr. Chase and the Chase Foundation set forth. I am so thankful for everything that the Chase Foundation has done for me and all the Chase scholars.
SINCERELY,

BRANDON WORLEY
TULSA CITY COUNCIL AIDE