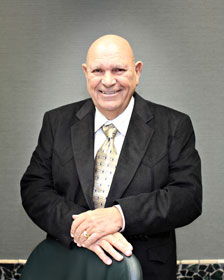 UNM Recognizes Chase With Honorary Degree
The University of New Mexico will honor three integral and well-recognized members of the campus community at the Spring 2019 Undergraduate Commencement ceremonies on Saturday, May 11 at Dreamstyle Arena. This year's honorees include Mack Chase, Sam Donaldson and Margaret Randall.
Mack Chase
Born in Texas, Chase moved to Artesia, N.M. when he was young where he attended school. Following graduation from Artesia High School in 1950, he joined the Armed Forces and was stationed in Korea. He returned to Artesia in 1953 and married Marilyn Yvonne Stack later that year. They had three children including Robert, Richard and Gerene, and several grandchildren including Jacey, Chance, Kortney, Derek, Dallas and Delany.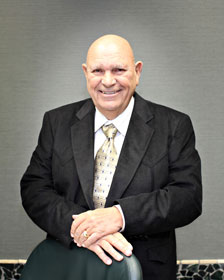 Chase started in the oil and gas industry working with his father Edgar and brother George. In 1968, he purchased a pulling unit and was on his way upward in the oil and gas industry. In 1983 Chase was recognized as "Businessman of the Year" by the Artesia Chamber of Commerce. In 1997 he was Artesia Desk and Derrick's "Boss of the Year," and in 2000 his business Mack Energy Corporation was recognized as the Artesia Chamber of Commerce's "Corporate Business of the Year." In 2005 Chase was awarded a lifetime achievement award from the Artesia Public Schools for his support and generosity over the years.
In 2006, he formed the Chase Foundation with his late-wife Marilyn as a way to give back to the communities they serve. In 2007, Chase was able to create a program through Artesia High School that helped fund graduating seniors who have been accepted into an accredited college, university or trade school.
The Chase family has committed more than $17.5 million to provide over 1,400 scholarships. The Class of 2019 will be the 13th class eligible to receive the Chase Scholarship. Chase's goal through the scholarship program is to give students an opportunity to further their education by making college affordable for families in an effort to help grow our future leaders.
Other honorees include Sam Donaldson, a Washington political reporter for more than 50 years, and for the last 44 has served as a correspondent and anchor with ABC News, and Margaret Randall, a feminist, poet, writer, photographer and social activist.